3 Reasons To Use Sound Dampening Panels
Some people already have a tough time focusing on their work, and amidst that one of the most annoying thing for them can be noise. Not only does noise constantly distract you from focusing on what you are trying to accomplish, but it can simply become a reason that effects your overall productivity. This is especially true for the people who work from home. We all know that at times getting the motivation to start work in your own premises alone can be a daunting task. While you are trying to build that motivation, the last thing you would want is for noise to distract you from reaching your goals. If you live at a busy street, then the chances are you go through this every day. You might be thinking that there is no way to battle the noise, and you simply have to deal with it. However, this is not always true because you can in fact get sound dampening panels installed and find a permanent solution to the noise problem.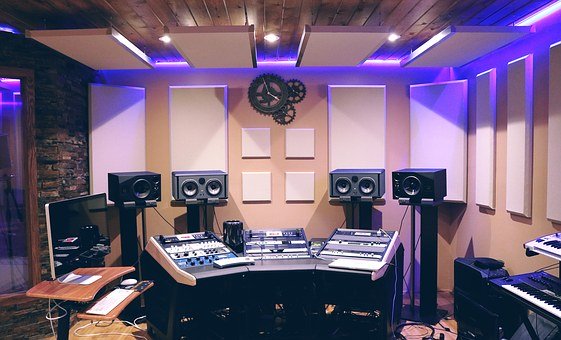 Many people do not consider getting these panels installed in their home. However, they can do wonders for you if you are tired of all the noise and you simply want to concentrate. So, what perks do these panels bring? And why installing them can be a great investment in the future? Let's see.
Focusing on Work
One of the main reasons as we discussed that you should get sound dampening panels installed is without a doubt to reduce the noise. Most of the times these panels are either going to completely eliminate the noise or reduce it to such an extent that it would not prove to be distracting for you. Many people who have to work from home on a regular basis get these panels installed so they are able to focus on their day to day activities without constantly getting distracted.
Best for Music
If you have a knack for music then you must be wondering that how some music and vocals sound so fantastic in studios. The main reason for that is they are sound proof. When you get acoustic tiles installed, you are not only eliminating the noise, but if you are an aspiring musician, then it can also prove to be beneficial for you to record your own music.
Sleep in Peace
Work does not always have to be the reason for you to install sound dampening panels. In fact, there are many more reasons such as sleeping in peace. Living at a busy street can always hinder your sleep, especially if a car or bike passes by your house at the middle of the night at high speed. With the sound absorbing panels, you do not have to worry about any noise, this is why get them installed so you can sleep in peace.