7 Advantage Of Using Wall Tiles
There are thousands of new designs in the market, you can choose the best design for you among them. You can use uncommon patterns like hexagonal than using common pattern of a rectangle. Painting the walls of your house is considered as old fashioned in modern world. Latest trend is installing federation bathroom tiles to done the finishing of your house. Here are some advantages of using wall tiles for decorate your walls.
Hygienic and easy to maintain
Ceramic walls are always hygienic than painted walls. They are not tend to collect dust on their surface like painted walls. When you use wall tiles, you can even wash the surface to make it clean. Ceramic walls are resistant for chemicals, therefore you can use them also to clean the ceramic walls.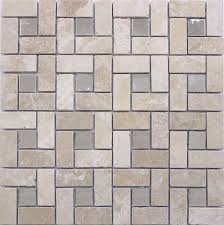 Fire resistance
Ceramic walls are fireproof. Therefore, it is safer to live in a house made of ceramic wall than house made of painted walls. Ceramic tiles also does not react with frost. Therefore, if you are live in a country which has long winter, ceramic wall tiles are best solution for you.
Durability
Ceramic walls are more durable than normal painted walls. They do not have cracks when they sustain pressure forces. They will last longer period than painted walls.
Cost effectiveness
Most people do not go to ceramic wall option considering the initial cost. However, if you install wall tiles, you do not have to worry much about maintenance cost. It also save you the cost of the repainting. The best thing is you can never achieve the luxurious look of ceramic wall in a painted wall. Therefore, it is smarter choice to have a ceramic wall than a painted wall.
Moisture resistance
Ceramic walls have the moisture resistance quality in built them. If you are installing them in an environment with higher humidity, it will be ideal. You can install wall tiles places like kitchen and bathroom in your house. It will be a big help for you in cleaning process.
Large scale of designs and patterns
If you visit a showroom, you can see the large range of designs, patterns and sizes of wall tiles. You can choose best tile for you among them. There are uncommon patterns like hexagonal are available in the market.
Fungus resistance
Ceramic walls are known as fungus resistant. They will protect your walls from fungus growth. If it is an environment with more humidity, it tends to grow fungus and bacteria on a painted wall. However, if you have a ceramic wall you do not have to worry about the growth of bacteria and fungus.
No related posts.